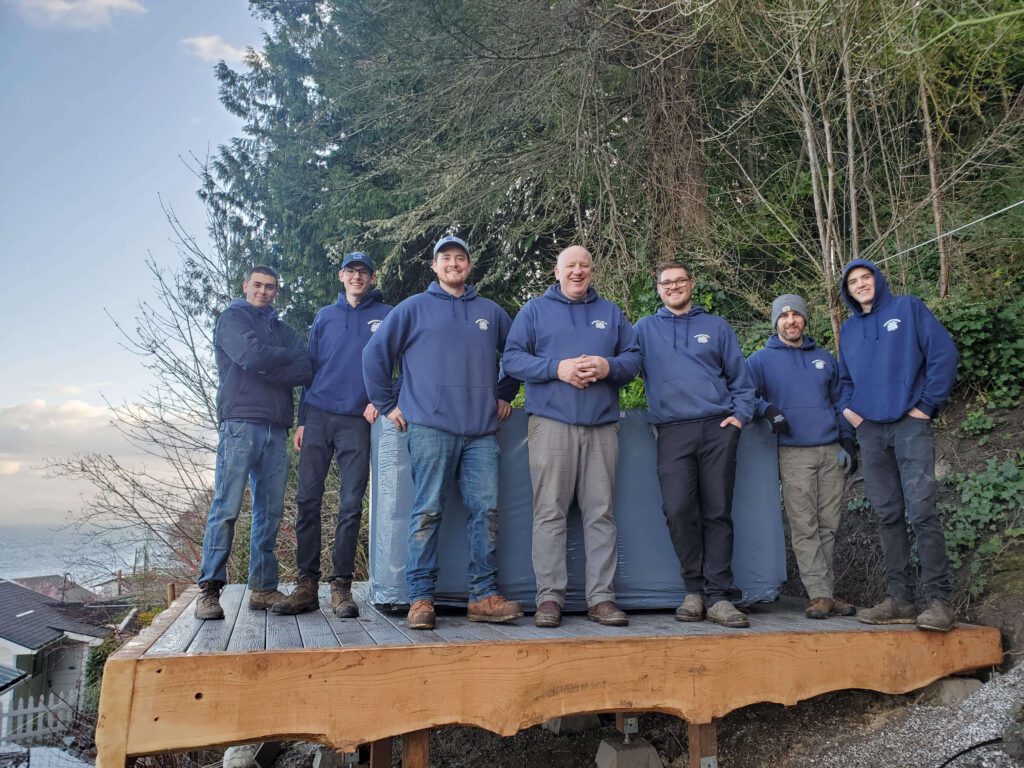 Clutter results in greater levels of stress, feelings of being out of control or anxious, and plummeting productivity. Rather than letting your productivity or mental health suffer, it's important to face the clutter in your life head-on and take care of the items that aren't adding value to you. 
If this is a difficult task for you to tackle on your own, there are numerous affordable junk removal services in Lynnwood that can assist you. 
Continue reading to learn more about residential and commercial junk removal services or to inquire about our junk removal prices, get in touch with Henderson Hauling to speak with one of our removal specialists. 
Local Junk Removal Services In Lynnwood
Here at Henderson Hauling in Lynnwood, we operate a local junk removal business that helps keep decluttering simple. 
Our team is committed to timeliness, professionalism, and doing every removal right. We understand that the needs of our clients are highly individual and want to provide you with the specific services that you need to tidy up your space. 
Our Junk Removal Services In Lynnwood
Because we aim to be your one-stop-shop for all your junk hauling needs, our team is proud to provide a diverse range of junk removal services to Lynnwood residents.
We have the numbers, skills, and tools needed to complete almost any junk removal project. Our range of junk removal services is detailed in the following sections. 
Lynnwood Full-Service Junk Removal
If you have a large-scale project, this service is for you. With our full-service junk removal, our specialists can haul pretty much anything that you need to get rid of from your home, garage, attic, or commercial space (with the exception of hazardous waste materials). 
Lynnwood Property Cleanup
If you simply need help with property cleanup, our team has you covered there as well. We can remove natural debris, old trailers, swimming pools, concrete, and scrap metal from your landscape and leave your yard with a fresh look. 
Eviction Cleanouts Lynnwood
Our junk removal specialists are trained to work within the guidelines of court orders to assist local police with eviction cleanouts. 
We understand the unique complexities that come with evictions and are fully equipped to handle them appropriately and in a manner that diminishes stress for all parties involved. 
Lynnwood Recycling Services
Here at Henderson Hauling, we care deeply about protecting the environment, and we show this through our dedicated recycling services. 
We always make it a priority to deal appropriately with the junk that we haul and we aggressively recycle whenever possible. 
Yard Waste Removal In Lynnwood
Our team understands how temperamental the Lynnwood climate can be and we've made it our priority to assist home and business owners whenever an untimely weather event strikes. 
Lynnwood Concrete/Asphalt Jackhammering & Hauling
Recently had a new driveway or patio installed at your Lynnwood residence? Our team can help you by removing concrete and asphalt debris so that you can fully enjoy your new driveway or patio without debris inhibiting your view or access. 
Junk Removal Companies Near Me In Lynnwood Washington
If you are ready to get the junk removal services that you need in order to restore order and sanity, get in touch with Henderson Hauling today.